The Shop
Just a few photos from around the Shop.
A completed and finished guitar body and neck. The neck is a 5-piece neck made of walnut/maple/ebony/maple/walnut. A strong neck helps the guitar sustain, and the multiple pieces make it more stable.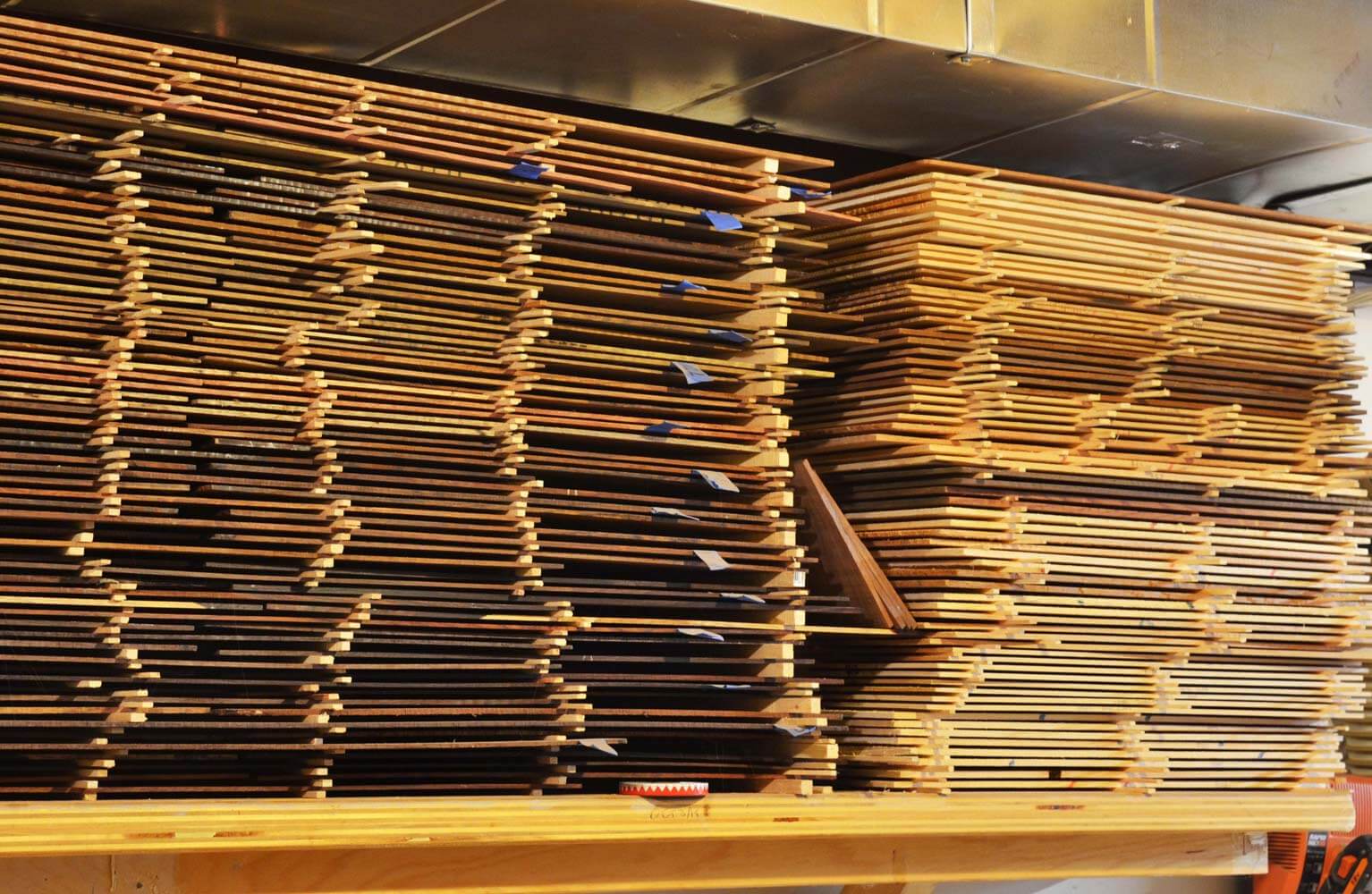 Stacks of fine exotic woods ready to be crafted into fine instruments. We carry an extensive inventory of woods, sticker stacked, dry, ready to go. The light coloured wood is Spruce from around the world for guitar tops. Everything from Italian Spruce, German Spruce, Carpathian Spruce, Sitka Spruce, Englman Spruce, Lutz Spruce and Adirondack Spruce. Each species imparts a characteristic sound.
Custom guitars offer the buyer a wide variety of incredible woods to choose from. In this photo I am holding a spectacular set of Brazilian rosewood with a "winged" pattern on both the back and sides. Players can select wood from my extensive inventory to get the right grain, colour, sound and weight.
End blocks are being glued and clamped into place on a beautiful set of Granadillo sides. Granadillo comes from South America, and has very similar specs to Brazilian Rosewood at a reasonable price. I love this red wood with cream coloured sapwood.
Each neck is shaped with hand tools. I have developed a "modified Vee" shape that is very inviting, and plays "fast".
A beautiful little guitar, this "Little Blackwood" model has curly Ovangkol sides, and an old growth premium Sitka Spruce top. This guitar sounded great when it was completed.